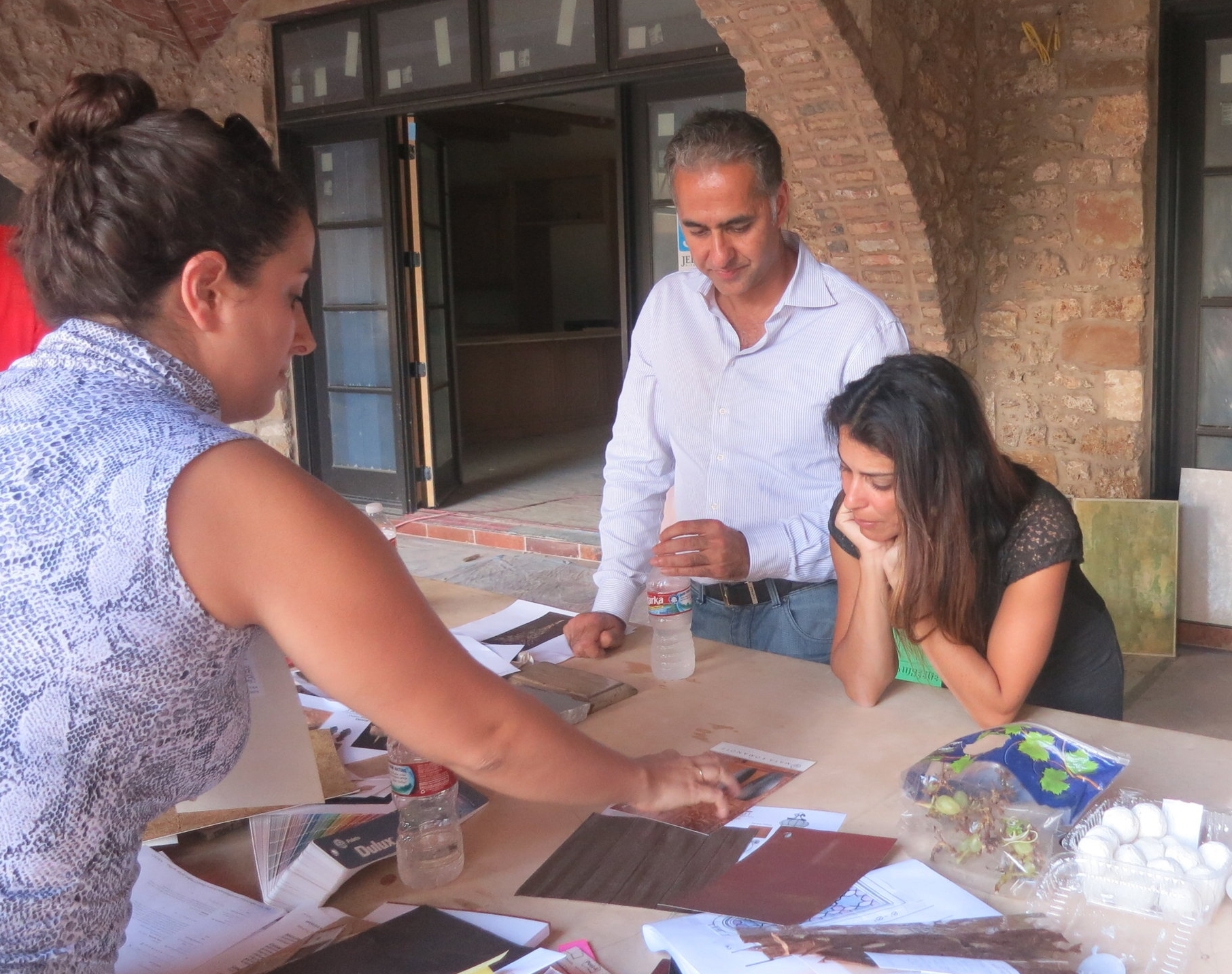 Susie Marion: Designer for Contractors
If you've been looking for a "Remodel Friendly Designer", you've found one! I have the eye of an architect, the skill of an interior designer and the time management of a builder all wrapped into one. Oh AND I speak fluent Spanish!
*This is me on site with clients finalizing wall coverings and special finishes before slabs or appliances are installed!
Managing Client Expectations
Ten years of leading the interiors team at a design-build firm has made me a contractor's best friend. Really. I manage the clients through the entire creative process and provide you with detailed drawings for every design concept. No more inspiration pictures and hope for the best. Rather well-developed detailed drawings, designed with cost in mind. This helps all of us, as a team, better manage the client's expectations – they know what they are getting and they understand how it impacts the budget.
On Time Selection Approvals!
I save you time and money by facilitating client decisions and selections. As a part of my contract I incorporate an agreement for a client approval timeline that is tied to the remodel schedule, tailored for each job. AND I actually stick to it! I know how to manage the clients and how to trigger their decisions.
Also, it's important for me to make site visits to answer questions and address issues as early as possible. I'm a designer that always keeps a pair of site boots in her trunk ready for action.
Already Have Selections Done?
Great! I can get started on furnishings with the client. The ideal time to get started on furnishings is just before framing stage. I time my furnishings process with the construction schedule. This enables me to get all of the furniture, window treatments, art, accessories and pots & plants selected and ordered in time for move in. My goal is to get the project looking like a home as soon as possible. Not to mention it allows us to get beautiful photography of our work quicker.
I would love to hear from you and start building our relationship.
Feel free to call anytime (512) 766-7036
Or email me at susie@marioninteriordesign.com